Vote your values
Vote Republican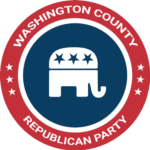 For election
information call
Learn about the fine men and women ready to serve you in office.
Preserving our way of life while creating a solid foundation for future generations.
Team work makes the dream work.
Thank you to everyone who ran in the 2022 Primary.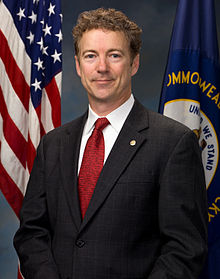 U.S. Senator Rand Paul, M.D., is one of the nation's leading advocates for liberty. Elected to the United States Senate in 2010, Dr. Paul has proven to be an outspoken champion for constitutional liberties and fiscal responsibility. As a fierce advocate against government overreach, Dr. Paul has fought tirelessly to return government to its limited, constitutional scope. As a hard-working and dedicated physician – not a career politician – Dr. Paul came to Washington to shake things up and to make a difference. 
Dr. Paul is a devoted husband and father of three that is currently living with his family in Bowling Green, Ky., where Dr. Paul owned his own ophthalmology practice and performed eye surgery for 18 years. 
Dr. Paul has been married for 29 years to Kelley Ashby Paul of Russellville, Ky., and they have three sons together: William, Duncan, and Robert. He regularly volunteered to coach teams for each of his three sons in Little League baseball, soccer, and basketball. Dr. Paul and Kelley are both devout Christians and are active in their local church.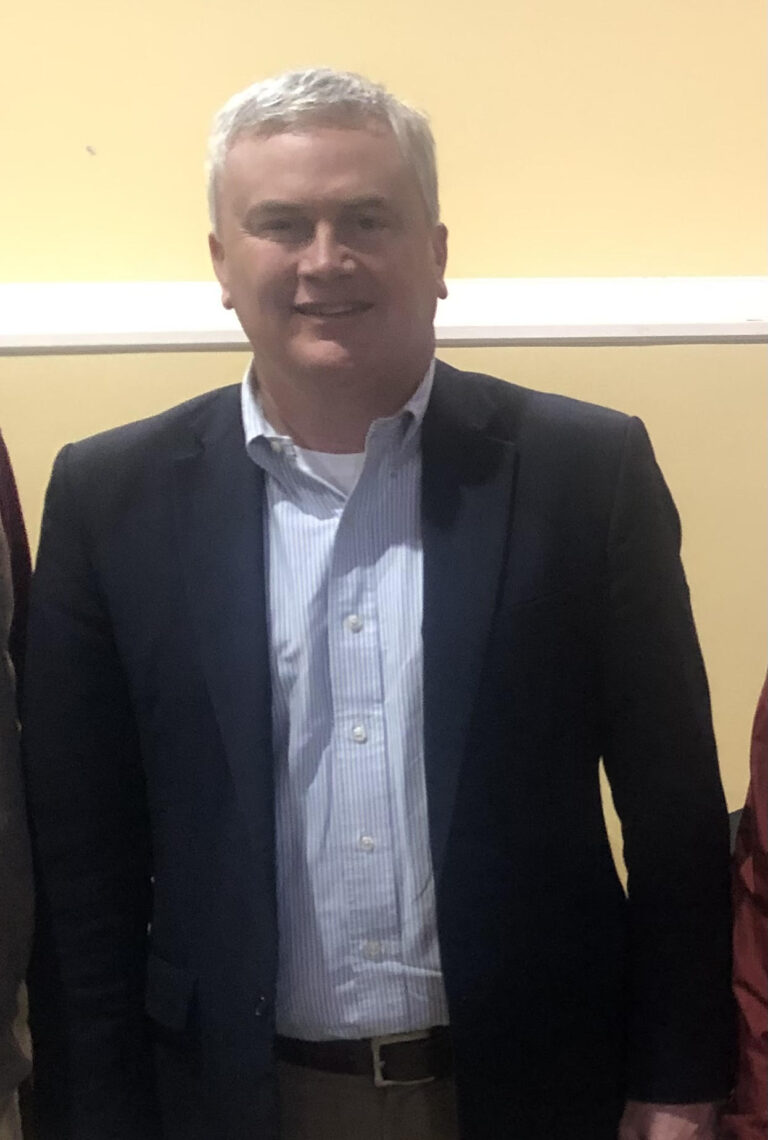 US House - Kentucky 1st District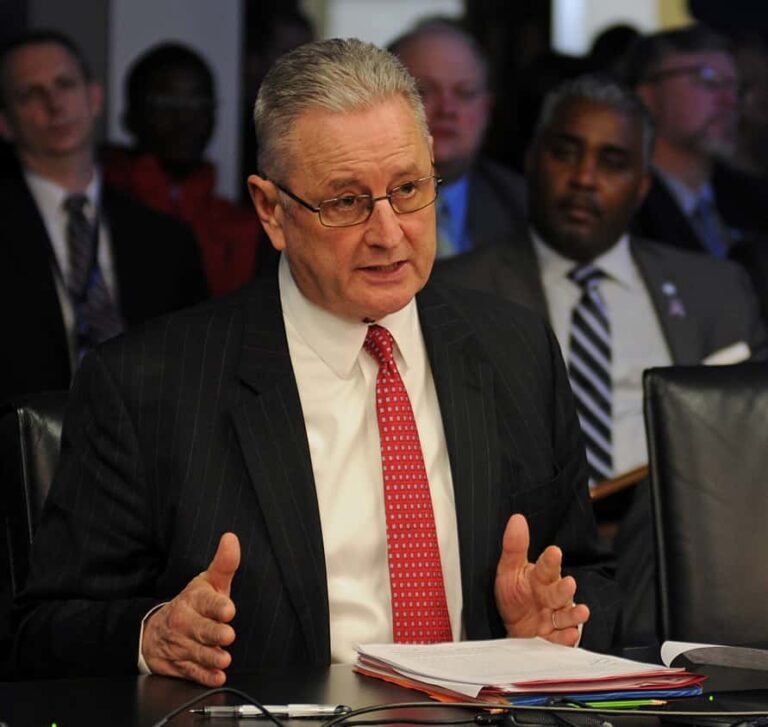 Jimmy Higdon has been in the Kentucky legislature since 2002 and has represented constituents in all 6 Congressional Districts, first as a representative to the General Assembly for the 24th district, which included Marion, Casey and part of Pulaski counties. Then in 2009, Jimmy won a special election for Senate district 14. He now represents Marion, LaRue,Nelson, Spencer and Washington County. He was selected to serve as Chairman of Veterans, Military Affairs and Public Protection Committee in 2012 In December of 2014, Senator Higdon was elected to Leadership, as the Majority Caucus Whip and in 2017 elected Senate President Pro Tem. Senator Higdon served as Senate President Pro Tem until 2019, appointed Chairmen of Transportation Committee in 2020. Senator Higdon is a small business owner. He is a graduate of Morehead State University where he was Commissioned as a 2nd Lt through Morehead's ROTC Program.  He then served in US Army Reserve with the 100th Division.   Senator Higdon resides in Lebanon with his wife, Jane. They have two children and three grandchildren and a grand dog.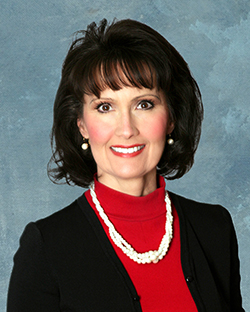 Kim & Cary are blessed with two children, their spouses and five granddaughters.
They raise registered and commercial Angus cattle on their farm – Four Kings Angus – in Mercer County.
Kim and Cary have been active members of The Carpenter's Christian Church for 15+ years.
Kim's faith in Jesus Christ shapes her legislative and personal decisions.
Kim was first elected to Kentucky's House of Representatives in 2010 by defeating a popular incumbent Democrat.
Kim's current assignments:
Chair of Tourism & Outdoor Recreation
Agriculture Committee member
Economic Development & Workforce Investment Committee
Tobacco Settlement Agreement Fund Oversight Committee member
AgriTourism Council member
Developmental and Intellectual Disabilities Commission member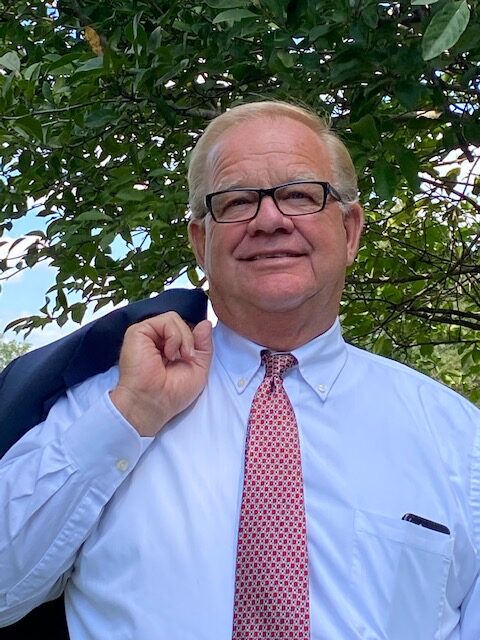 I am running for Washington County Judge Executive to make Washington County a better place to live and work. I'm running for our children and grandchildren. I want them to live here, work here, and be safe here.
I know leading a county takes hard work and a lot of time to make things better. Throughout my years serving on agricultural boards and commissions that took me to Frankfort and Washington DC many times, I've always fought for Washington County farmers, as county judge, I will fight to make sure we get our fair share from Frankfort and Washington!
By working harder and working together, we can do better for everyone in Washington County. Nobody will work harder than I will!. With hard work and positive vision, we can make Washington County a great place to live and work again!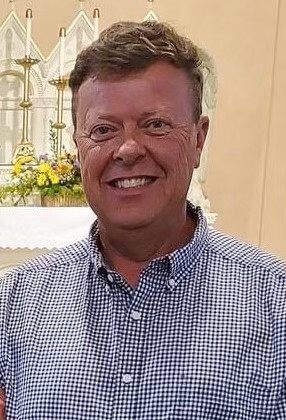 My name is Keith White. I'm running for County Clerk. My life has been service oriented since graduating from WCHS. I've served my country, my community, my church and my customers for over 30 years. I have experience in leadership and I plan to bring new and fresh ideas to the clerk's position. I come from a big family and I know how to work hard and be dependable. I support the Republican values and will follow all the laws regarding this position. I look forward to serving all the people of Washington County.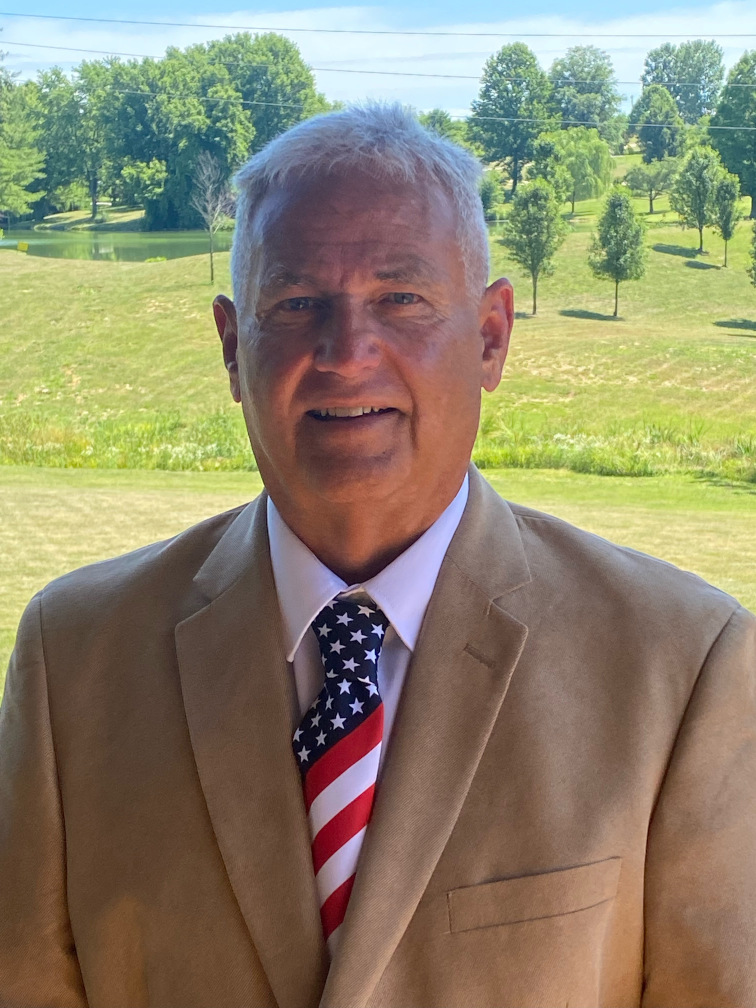 Hello my name is Joe Carpenter and I am running for sheriff of Washington county.
I have lived here worked here my whole life my wife Sandy and I along with our three Children and four grandkids live in Washington County.
I've worked 32 years for the US Department of agriculture assisting farmers and landowners in their farming ventures. I have served the citizens of Washington County for over 30 years volunteering for the Springfield Washington County rescue squad the past 25 years of that I served As commander of Springfield Washington county rescue squad I have served as deputy emergency management Director for Washington County for 25 years worked for Washington County EMS as a EMT also EMT instructor for several years. I volunteer also for my Church.
I love this Community and I know I have the Leadership skills that are needed To Lead the Sheriffs Department.
I Wish to serve Washington County as your next Sheriff Thank you!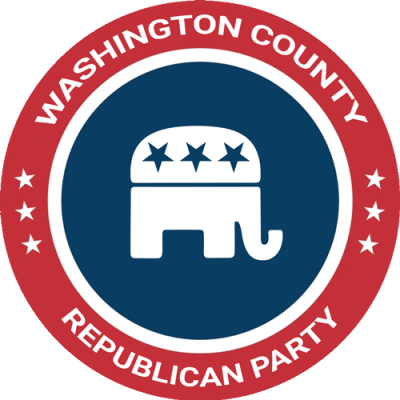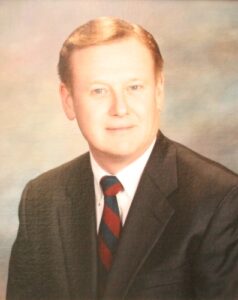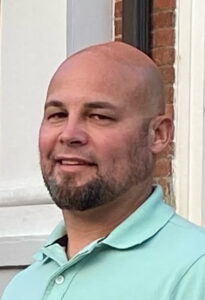 Magistrate District 1
Brush Grove, Mooresville, & Sharpsville
Dallas Lewis elected District 1 Magistrate.
Dallas is excited about serving his county and community as the new elected Magistrate. Dallas is a life long resident of Washington co. He has been married to his wife for 21 yrs and has 3 children that attend school in this county. With that being said Dallas wants to see more security in the schools.
Dallas is a production superintendent of Flowers Baking Company in Bardstown. He is also a small business owner of D.Lewis Mowing and part owner of the new downtown restaurant, Cecconi's Anew.
Dallas would love to see more business to come to the county along with more manufacturing. That is a goal for Dallas: to get more revenue to Washington County. He says we need some business near the BG parkway in the Willisburg area on 555.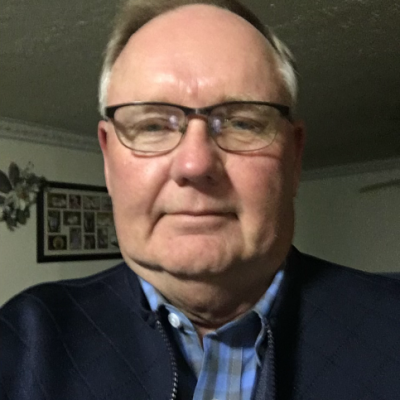 Magistrate District #2
Willisburg & Courthouse
Dear resident of 2nd District,
My name is Steve Devine and I am seeking re-election for Magistrate of 2nd District (precincts: Willisburg and Springfield Courthouse). I humbly ask you for your vote on Election Day, November 8, 2022. I am committed to serving the district and all citizens of Washington County. With my vast experience in sales and management in the Ag industry, I feel I can use the experience to make Washington County an even better place for our children, grandchildren, and others to receive an education, gain employment, and create their home.
I am a life-long resident of Washington County and have served as a leader in numerous capacities. I was a business owner of Devine's Grocery/ Willisburg Gulf, Willisburg Fire Chief for 20 years, EMT plus Emergency Manager Coordinator for Washington County, operation manager for 30 years in the Agriculture Industry, and member/trustee of Willisburg Christian Church. I was heavily involved in the design and building of the Willisburg Community Park and continue to be involved in community events and fundraisers. I have contributed to multiple boards on local and state levels such as, past president and director of Washington County Cattleman's Association, past Washington County Extension Director, and past director of Agri Business Association of KY.
If re-elected as Magistrate of 2nd District my goals will be to work closely with communities, community leaders, civic clubs, and youth programs to increase the value of building and moving to Washington County and increase funding for county services. I have ideas to increase the need for small businesses and factories to offer employment.
Please go vote on Tuesday November 8, 2022. I appreciate your support this election season. If you are unable to vote on November 8, 2022 you will have the opportunity to complete absentee ballot or early voting. Please contact the Washington County Courthouse for more information.
Sincerely,
Steve Devine
Incumbent for Magistrate of 2nd District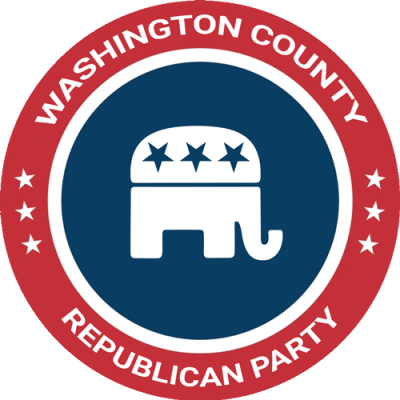 Magistrate District #3
Mackville, Cardwell, & Pottsville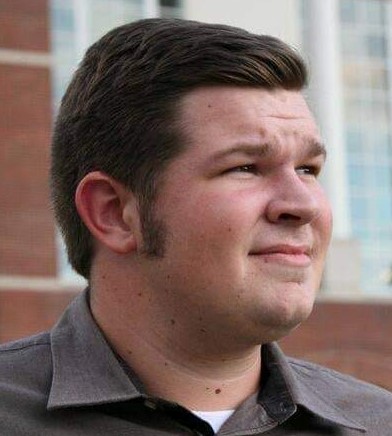 Magistrate District #4
Health Dept & Presbyterian Church
Stephen Vaughn Carney is a candidate for 4th Magistrate, representing the Housing Project and Health Department/Presbyterian Church precincts. 
Carney prides himself in being a lifelong farmer, small business owner, and active leader in various clubs, associations, and communities.
Carney, a lifelong entrepreneur, wants to work toward expanding business opportunities and investment on Main Street as well as industrial growth bringing career opportunity to the county. 
Carney is the youngest candidate in any race, yet embraces his age and aspires to bring his youthful energy to the Fiscal Court and inspire other young citizens to take an active role in working toward a bright future for Washington County.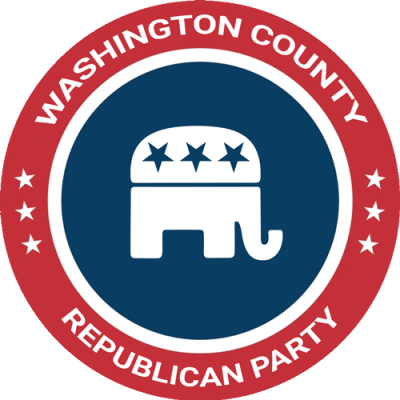 Magistrate District #5
Armory & Library
I appreciate this opportunity to introduce myself to those who may not know me. My name is Matt Medley and I am running as a Republican candidate for Magistrate in the 5th District of Washington County. I currently live in the Saint Rose area with my wife Rebekah and three daughters, Raelyn, Lillian, and Madelyn. I was born and raised in Manton and continue to operate our family farm that has been a part of my heritage for multiple generations. Along with farming, I also own my own crop and livestock insurance agency, Double M Crop and Livestock Protection LLC. I have for several years now strived to be active as a leader in the agriculture industry and, in having a deep love for my county and community, look to further my involvement as a Magistrate and voice for the people in not only Washington County but the 5th District specifically. I promise to be open and available to our citizens and transparent with all decisions the Fiscal Court makes on behalf of Washington County. Thank you, and I look forward to speaking to all of you in the near future.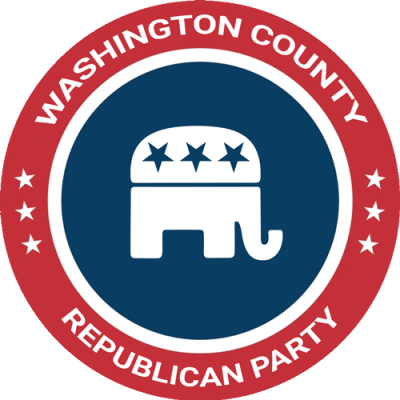 Magistrate District #6 Fredericktown & City Hall
Preserving our way of life.
A solid foundation for future generations.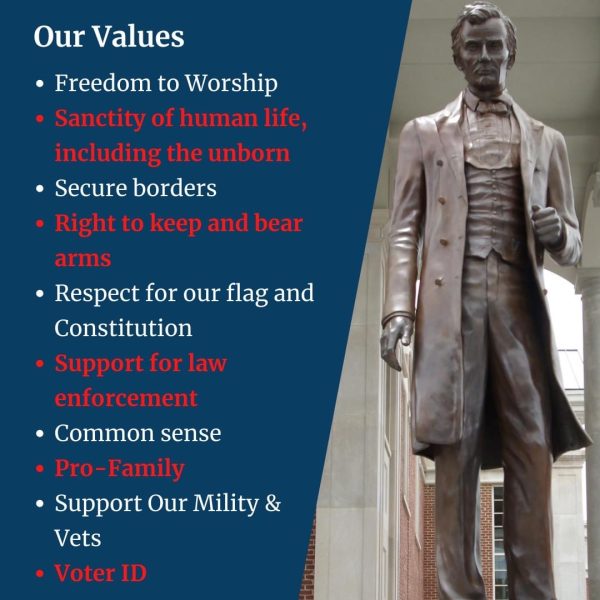 Tell us how you would like to help
Washington County Republican Women's Club
Club meetings are on the second Thursday of each month.
Meetings are open to both women and men.
Upcoming WCRWC events include our Lincoln dinner on October 13 at Mordecai's restaurant. This is our annual scholarship fundraiser, and this year our keynote speaker is Senator Rand Paul.
For more information contact club president Jeana Crouch at 859-481-4670.
Meet the members of our executive committee:
Chair – Rick Greenwell
Vice-Chair – Ken Shehan
Executive Director – Connie L. Kays
Finance Co-Chairs – Jerry Grider & Dave Kessler
Fundraising Chairman – Tony Royalty
Youth Leader – Stephen Carney
Party Secretary – Jeana Crouch
Immediate Past Chair – Greg Goatley
Member-at-Large – Lance Smith
For election information call:
Correspondence and donation checks can be mailed to:
Washington County KY Republican Party
P.O. Box 172
Springfield, KY 40069